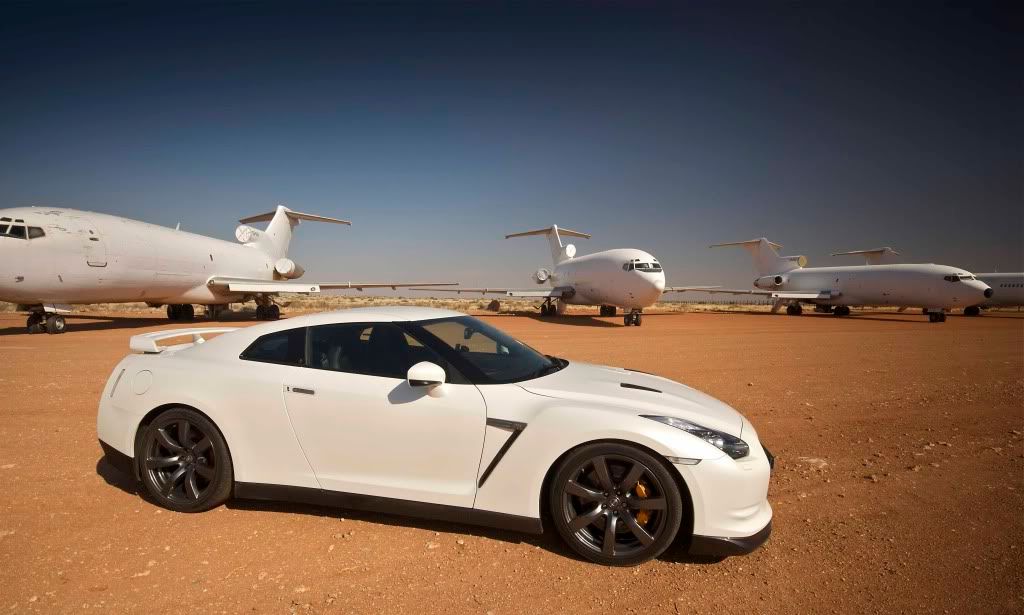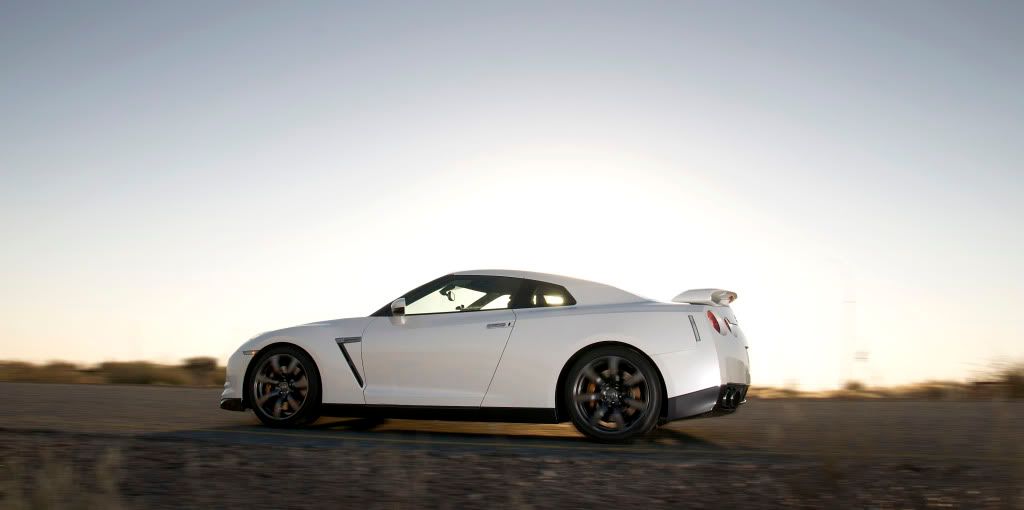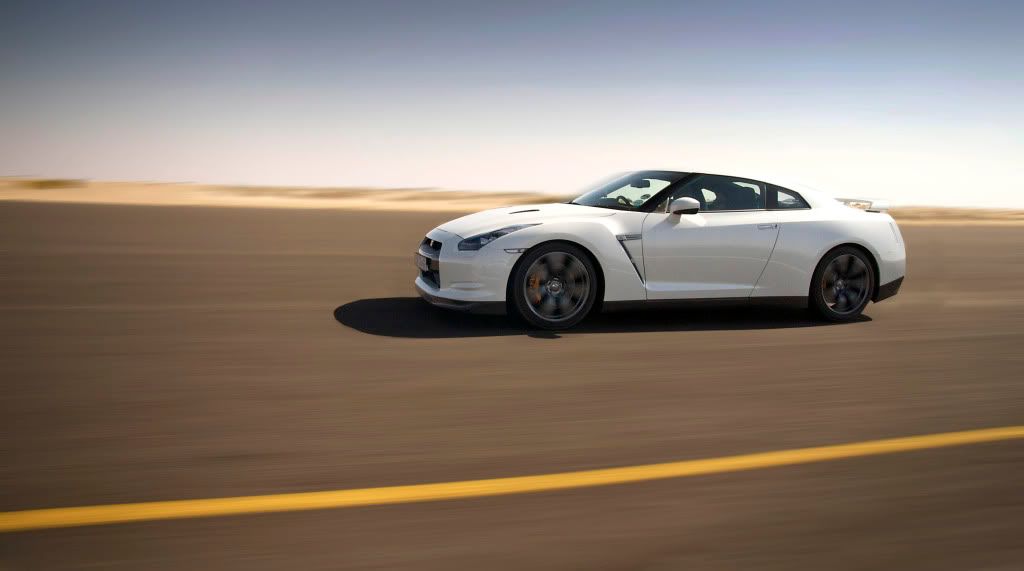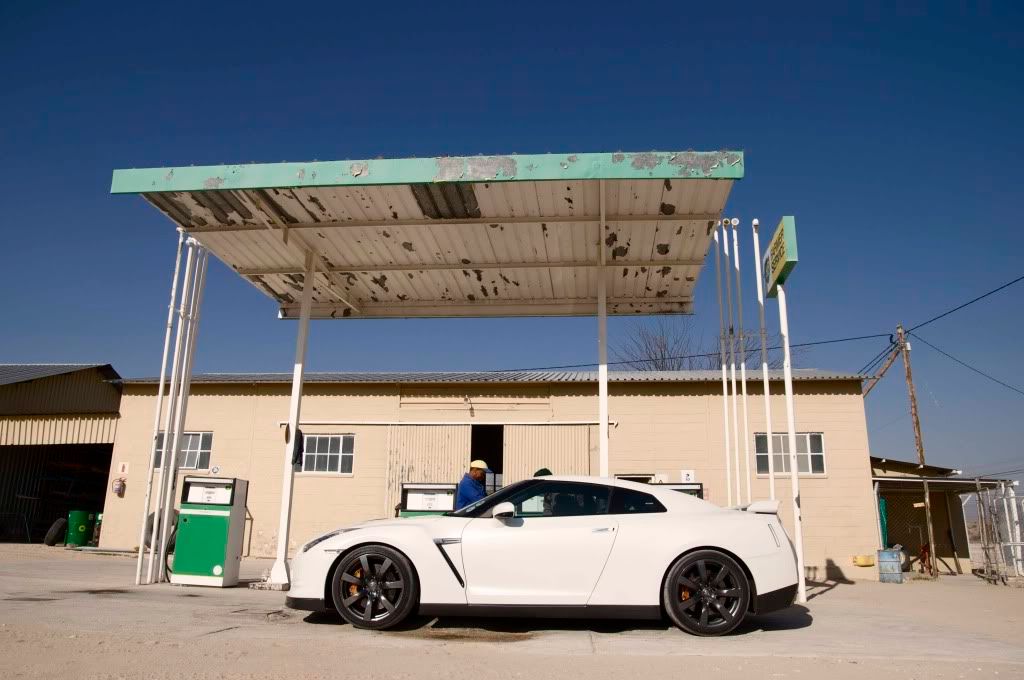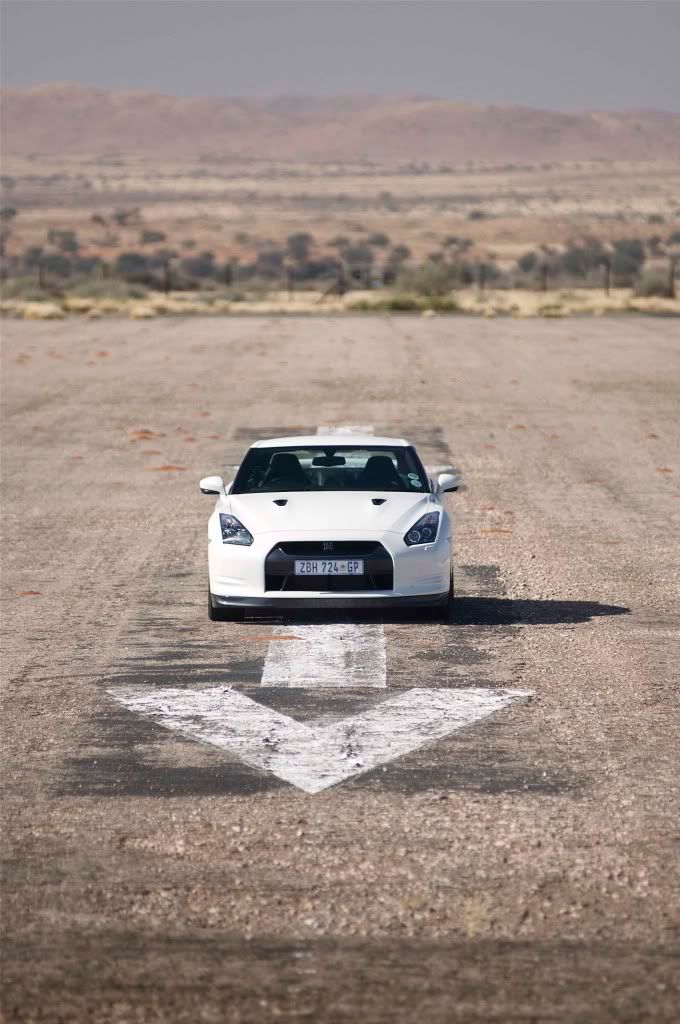 I had the opportunity to go to Upington where Nissan South Africa delivered a GTR for us on a truck to test, Justus and I felt like little boys (ssshht I know we still are) when we saw the car at our hotel, like a Godzilla as Justus liked to call her. We had a amazing time with Veralda (PR of Nissan SA) and Janico (GTR Production manager) from Nissan, truely awesome and interesting people, we surely had Upington's attension for the 3 days, everywhere we went people stopped us to have a closer look at this machine.
As a Porsche fanatic it was a sad day for me when the Nissan GTR clocked a time of 7 minutes and 27 seconds around the Nurburgring, and showing the 911 Turbo that Nissan is better and cheaper! So needless to say I wanted to feel for myself what this car is all about. I had a test drive in it last year but in Cape Town and of course this is not a city car, you want this on a track or the longest airstrip in Africa to feel the magic, so thats exactly where we went!
The GPS told us 315km/h WOW!
Go check out the short video I made of the day.